CDND, CDNE, CT and LISN or AMN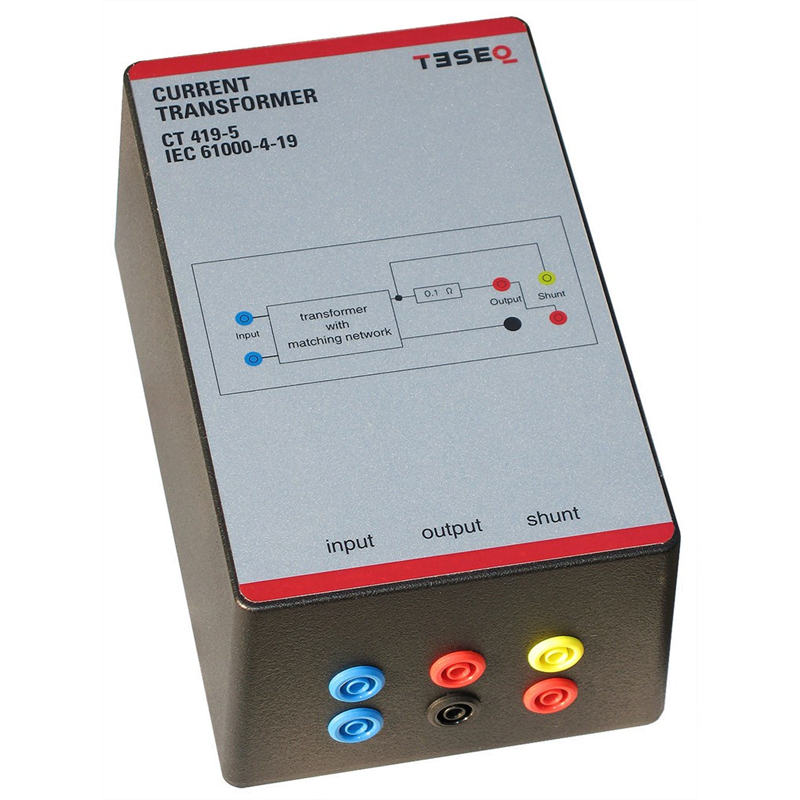 With the CDND series, AMETEK CTS offers coupling and decoupling networks for feeding in differential
interference according to IEC/EN 61000-4-19 and IEC/EN 61000-4-31.
CAS CDND19
CAS CDND31
CDND M316-16
CDND M316-16B
CDND M316-2
CISPR 15 edition 9 offers different methods for the measurement of radio disturbance characteristics
of electrical lighting equipment. One of these is the CDNE method which specifies the use of a
coupling_/_decoupling network for emission measurement (CDNE) to measure disturbance voltages
in the 30 to 300 MHz frequency range.
CAS CDNE
CDNE M210
CDNE M310
CDNE M310-USJP
EC/EN 61000-4-19 specifies the differential current test in the frequency range 2 kHz to 150 kHz.
The CT 419-5 is fully compliant with the requirements of the standard and provides a simple and
reliable method of injecting differential mode current into the EUT.
The line impedance stabilization networks (LISN/ AMN) are used to measure disturbance voltages on
the mains cable of an electrical instrument. Different types of LISNs are available as required by the
application and international standard